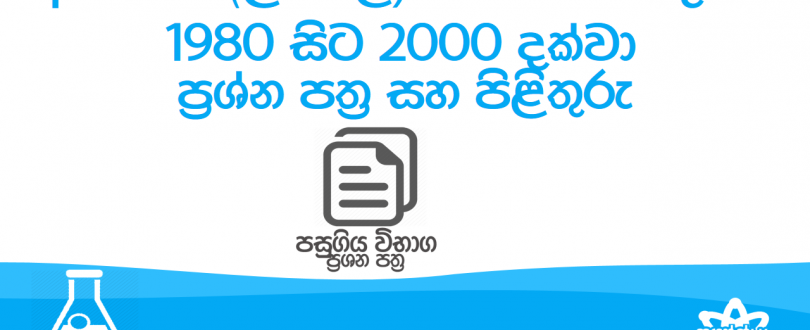 A/L Chemistry 1980 – 2000 Past Papers collection with answers.
Chemistry is one of the main subjects for students who wish to appear in A / L Mathematics or Biology. We brought you today a file containing A / L Chemistry Question Papers and Answer Papers from 1980 to 2000. You can download this too for free. Before 2000, question papers were considered difficult. This file will undoubtedly help you to make your exams a success.
You can download this file for free by clicking the button below. It will help you.