Ananda College 2018 Biology Grade 12 3rd Term Test Paper
Colombo Ananda College is one of the premier schools in Sri Lanka. There is a good demand for the term papers of the school. This file contains a biology question paper. The Third Term Question Paper of 2018 is here. This is a great rehearsal for those of you who are sitting for the third term exam in Grade 12. It is also a good opportunity to meditate on the lessons learned in Grade 12.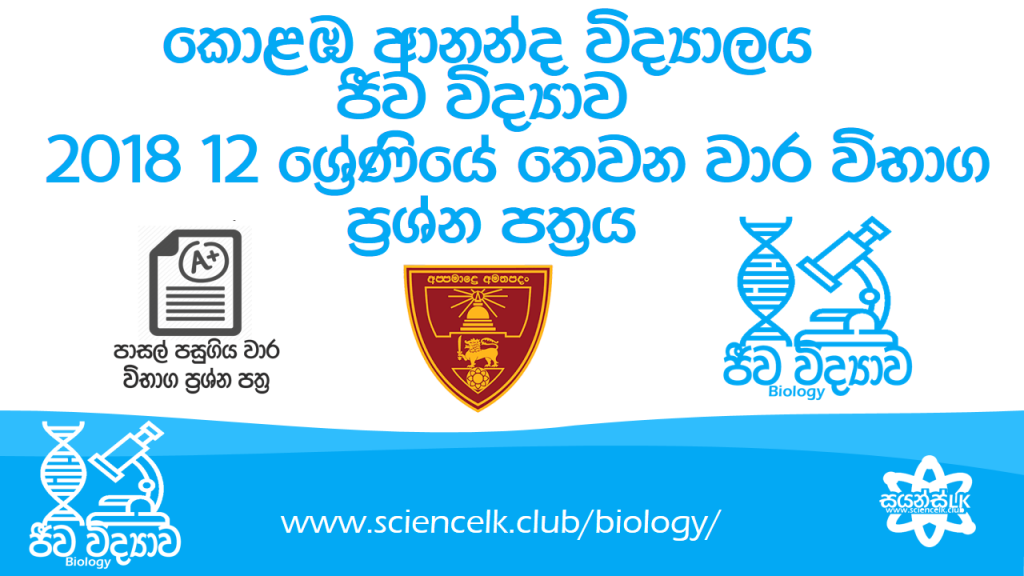 You can download it for free by clicking the button below.

Other Term Test Papers of Ananda College
https://sciencelk.club/category/ananda-college/