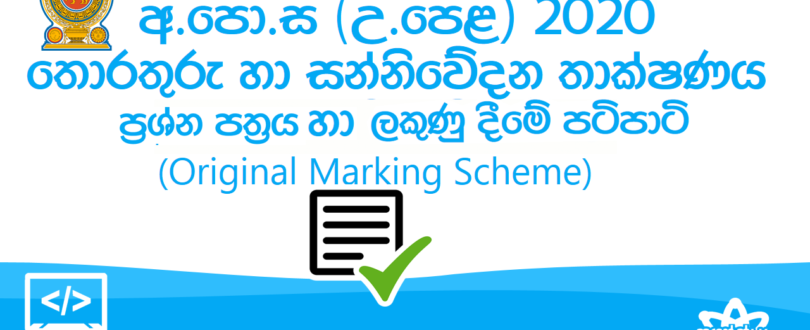 2020 A/L ICT Full Paper With(including Structured) MCQ Answers & Original Marking Scheme.
This paper contains the ICT marking scheme issued by the Department of Examinations regarding the 2020 Advanced Level Examination. This will give a better understanding of ICT scoring for GCE A / L students.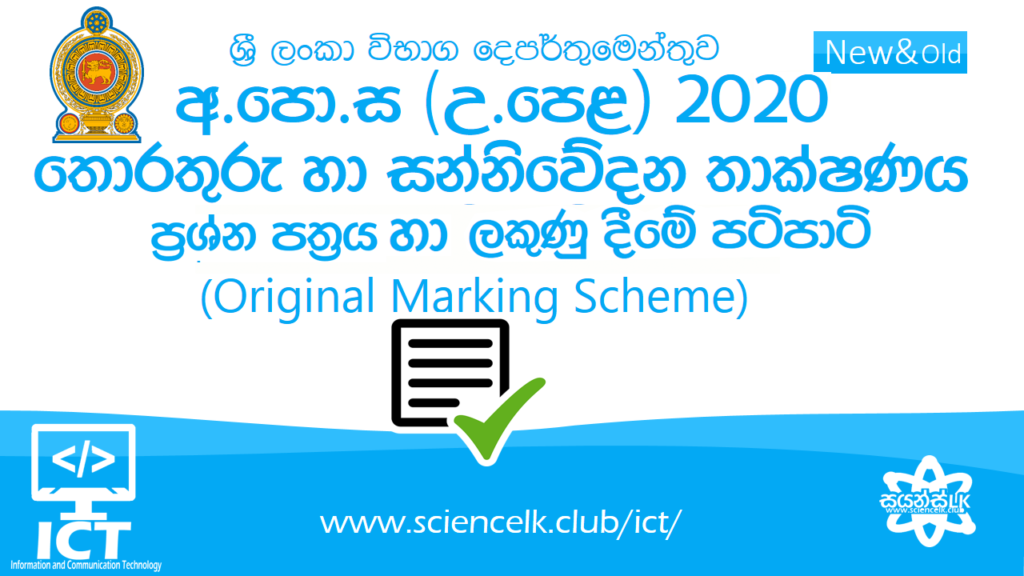 [wpdm_package id='2173′]
[wpdm_package id='2133′]
[wpdm_package id='2134′]
2020 A/L ICT MCQ Answers
[wpdm_package id='2135′]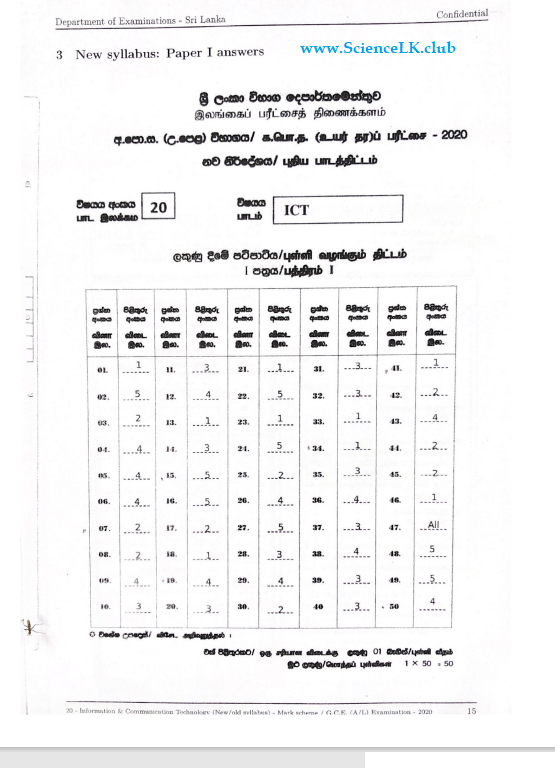 Follow This Youtube Playlist For All 50 MCQ Answers with Good Discussion .