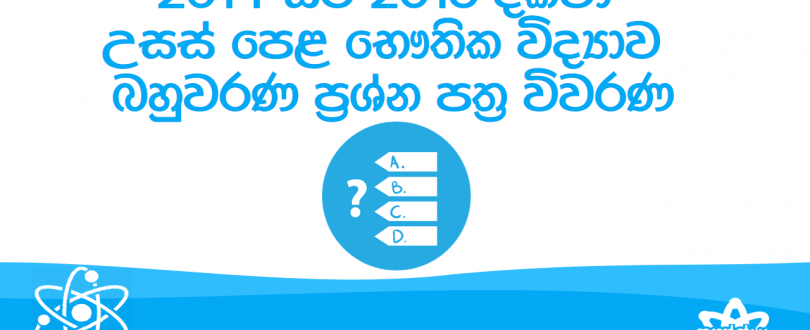 Physics Wiwarana
This article is about A-Level Physics. Here is a commentary on the most recent Physics exam papers. Comments on Physics Question Papers from 2014 to 2018 are included here. This is undoubtedly a very important file. These sample answers are very important to answer the GCE Advanced Level Physics MCQ papers. This model answers also help us to contemplate physics theory. Many students struggle to minimize their answer time. It is important to minimize the time spent on a problem. It helps to manage the time for the entire question paper. Study the answers to these questions and you can gain time management and many other benefits.
These sample answers are provided by the teacher Uddhika S Kumara. Our salute to him.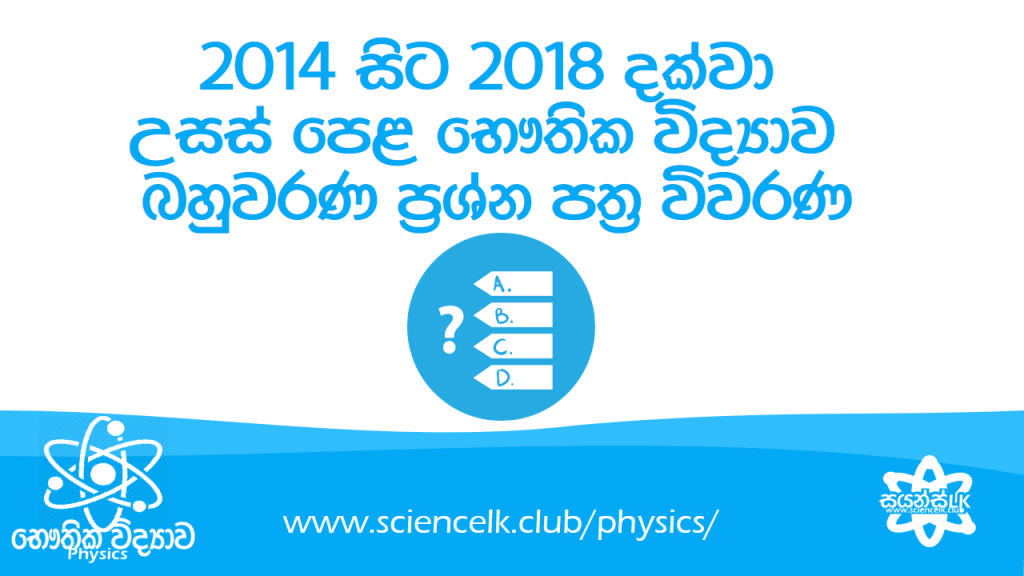 You can download those files for free by clicking the buttons below.
You can download 2020 A/L Physics Marking Scheme From Here
Click here